The Second Coming
October 13, 2012
by: Cj Oates, The QB
Teddy Bridgewater. You know he's a guy that we've been super high on here at 6Mag since his high school days at Miami Northwestern. You also know how as a brand, we always like to compare players to see the potential in a player's college career. It might not be the correct thing to do but it is inevitable. Bridgewater said he tries to pattern his game after former Florida State quarterback Charlie Ward. When I look at Teddy, I see glimpses of a guy that was in the Heisman race not too long ago himself.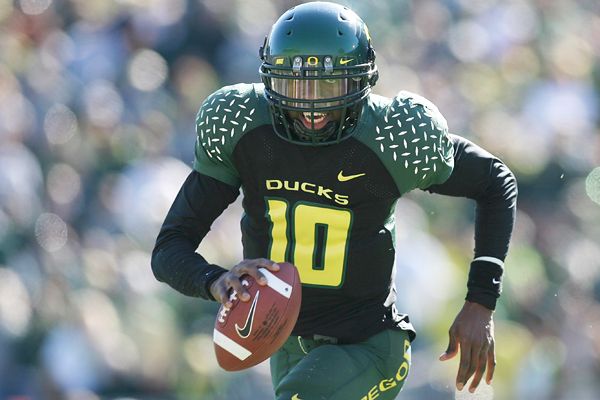 If you guessed Dennis Dixon, then you guessed correctly. First off the comparison has nothing to do with running stats because they both clearly play in two different schemes. However if you look at the overall picture there are some similarities between the two. He has good size. He's a great athlete capable of making throws on the run much like Dixon. Bridgewater's arm might not be as good as Dixon but he makes up for that in his accuracy. If you are like me then you remember back in '07 how dominant Dixon was (before the injury). Dixon was the most dynamic dual threat accumulating 230.4 yards passing and 61.0 rushing per game. He also had his team at 8-1, sitting at number 2 in the country with chances of playing for a national championship. Fast forward to 2012, Bridgewater has completed 73 percent of his passes, averaging 226.8 yards per game. So far he has thrown for 1,134 yards, eight touchdowns and three interceptions. Coming off the bye week Louisville is sitting at 5-0 with a conference title and BCS aspirations. Sounds erie similar doesn't it?
After his week off and his not so great performance in the rain against Southern Miss, I am ready to see this guy get back on track this week. Although the odds are against him playing in the Big East, he has a chance to generate some under the radar Heisman Trophy case (just in case Geno Smith slips). Either light you want to see Teddy from (Charlie Ward or Dennis Dixon), he is a special guy under center.
comments
Related Posts